The latest update for Gran Turismo 7, v1.11, has now arrived. As expected, it's the first of the updates that series producer Kazunori Yamauchi referred to in his message to fans last month, and it brings major changes to the game economy – particularly the ease with which players can earn in-game currency.
It weighs in at 917.2MB on PlayStation 5 (1.08GB on PS4), which is a reasonable heft for an update that does not contain any new vehicle or track content. However it does add new races, new missions, and increased rewards for Circuit Experience and many of the longer World Circuits races, some of which have almost tripled payouts.
World Circuits
There's three new races added to World Circuits, with a World Touring Car 600 event at Tokyo Expressway, a WTC700 race at the Le Mans location, and a WTC800 Sardegna Road race.
The Le Mans race actually becomes the most valuable repeatable race in the game, with a 550,000cr prize for first place (increasing to 825,000cr with a Clean Race Bonus), although it is also likely to take close to 40 minutes to complete.
Although we haven't done a full survey of changes to the prize money on other races yet, it's clear that races to which players gain access in Menu Book 31 and later have seen large changes, with earlier events untouched.
Porsche Cup, Ferrari Challenge, Nissan GT-R Cup, Black Forest League, World Rally Challenge and Race of Turbo Sportscars events all see increases that roughly double rewards. The individual WTC600 / 700/800 events are all more than doubled, while the three corresponding championships see smaller gains.
Circuit Experience
While the prize money for individual circuit sectors has not changed, there's now large rewards for completing a particular track's Experience.
In each case there's now a bonus which you'll receive if you pass every sector and the full lap at bronze, and an additional bonus if you should also hit the gold time on every test.
This varies according to the length and complexity, from 20,000cr (Bronze) and 100,000cr (Gold) for Northern Isle Speedway's 0.56-mile loop up to 5,000,000cr for nailing golds across the board at the Nordschleife.
If you've already completed any track's Circuit Experience, do not worry that you'll miss out. Clicking through to the sector overview menu and backing out will award you any bonuses for which you're eligible.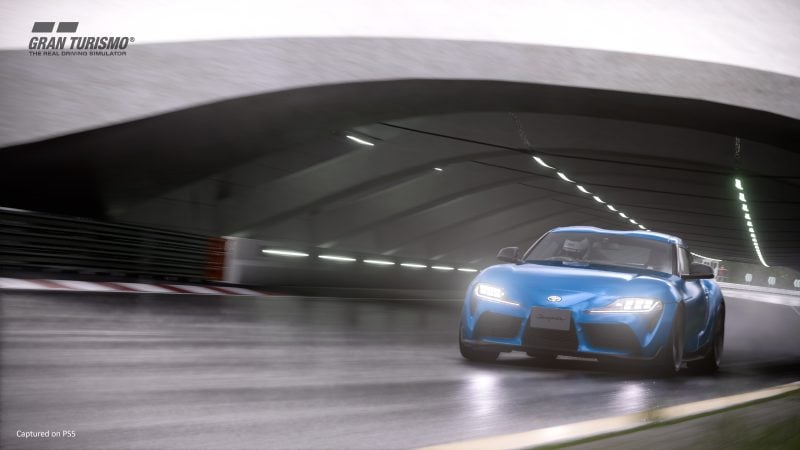 Missions
A new book of missions, called The Human Comedy (perhaps a play on Yamauchi's famous "human drama" statement) is available for players who have reached Collector Level 23.
There's eight events in total, each of which consists of a one-hour endurance race at a different circuit. The races all have different eligibility requirements, from the Kei Car race at Autopolis and a race for the BAC Mono at Trial Mountain to some Gr.3 races.
Each has the same prizes, with 300,000cr for the bronze requirement, 400,000cr for silver, and 500,000cr for gold – which is the race win in all eight cases. That adds up to a total of 1.2 million each, or 9.6 million for clearing the entire book. This is only a one-time prize however.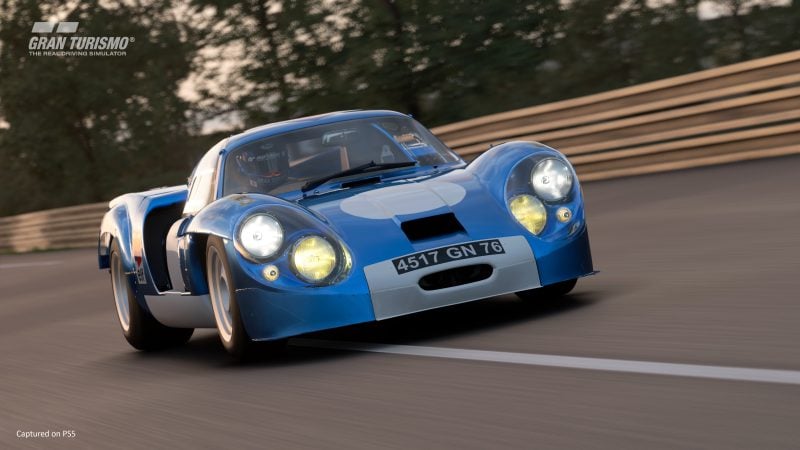 Car Dealers
There's now more cars available at any one time within both the User Car and the Legends Car dealer areas, increasing the choice on offer.
Whereas the Used Car dealer previously showed 15 cars, there's now 30 cars available. Legends also sees a doubling of stock, from five cars up to 10.
As the update has only just landed, it's not clear how many cars will rotate out of and into stock in the dealers each day, but we'd expect this to also roughly double – to around six cars and two cars respectively.
Other Changes
Prize money has also increased in lobby and Daily Race events. With all of the new rewards, it'd be easy to miss out on a lot of credits by banging off the 20,000,000cr cap. This has now been raised to 100,000,000cr, reducing the chances of you maxing out by mistake.
There's changes to vehicle physics regarding jumps, which Polyphony Digital notes apply "mainly on dirt tracks" – something with which players grinding the Fishermans Ranch and Sardegna Windmills races will be very familiar. Anti-lag systems have also seen a change, with their on / off activation changed to off / weak / strong.
New menu buttons have been added to the Car Collection screen, allowing for faster navigation. Button operation has also been adjusted in replays, so that only cancel and confirm buttons will bring up the control menu.
Other minor changes include how smoke appears through windows and in photos, making BOP selectable in Custom Races, tweaks to various cars relating to how liveries and custom parts are displayed, and fixes for issues such as the settings sheet bug.
You can find a full list of patch notes in the comments thread.
There are more updates scheduled for this month that are set to bring additional content, while there are also "near-term" plans to expand the game further and add the ability to sell vehicles.
See more articles on Gran Turismo 7 Game Update.