As announced at Apple's "Peek Performance" media event on March 8, the public release of iOS 15.4, iPadOS 15.4, and macOS 12.3 is set to take place this week. Keep reading to learn when they are likely to become available to download in your time zone.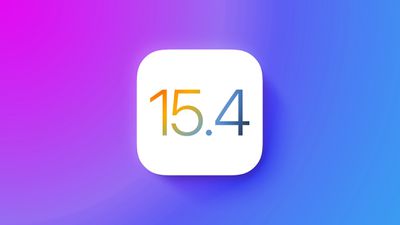 Many users have been eagerly awaiting iOS 15.4, which adds several new features, such as an option to use Face ID while wearing a mask (iPhone 12 and later), 37 new emoji characters, and support for the new "Tap to Pay on iPhone "feature that allows NFC-compatible iPhones to accept payments through Apple Pay.
Meanwhile, iPadOS 15.4 and macOS 12.3 are set to make Universal Control available to the general public for the first time, allowing multiple Macs and iPads to be controlled with the same mouse / trackpad and keyboard. Also set to be made available to the general public for the first time are watchOS 8.5 and tvOS 15.4.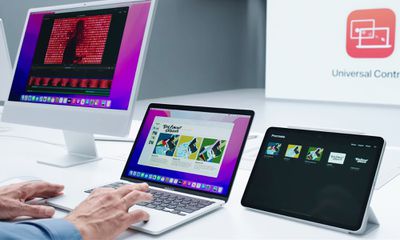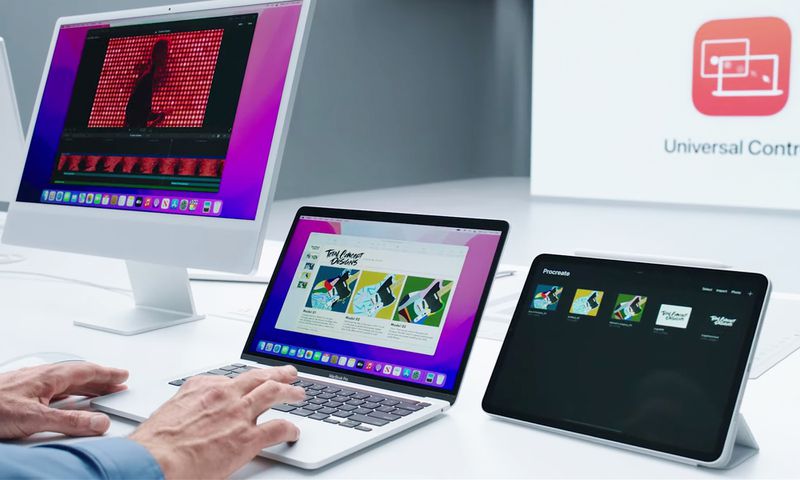 Apple has said the updates will arrive sometime between March 14 and March 18, and while we do not know the specific day when these updates will drop, Apple typically releases major new versions of its operating systems between Monday and Wednesday.
Regardless of the day they arrive, Apple's OS updates tend to come out around 10:00 am Pacific Time. There are no guarantees Apple will stick to its usual release timing, but that seems to be a pretty reasonable guess, so we've put together this list of corresponding times around the world:
Honolulu, Hawaii – 7:00 am HST
Anchorage, Alaska – 9:00 am AKDT
Cupertino, California – 10:00 am PDT
Phoenix, Arizona – 10:00 am MST
Vancouver, Canada – 10:00 am PDT
Denver, Colorado – 11:00 am MDT
Dallas, Texas – 12:00 noon CDT
New York, NY – 1:00 pm EDT
Toronto, Canada – 1:00 pm EDT
Halifax, Canada – 2:00 pm ADT
Rio de Janeiro, Brazil – 2:00 pm BRT
London, United Kingdom – 5:00 pm GMT
Berlin, Germany – 6:00 pm CET
Paris, France – 6:00 pm CET
Cape Town, South Africa – 7:00 pm SAST
Helsinki, Finland – 7:00 pm EET
Istanbul, Turkey – 8:00 pm TRT
Dubai, United Arab Emirates – 9:00 pm GST
Delhi, India – 10:30 pm IST
Jakarta, Indonesia – 12:00 am WIB next day
Shanghai, China – 1:00 am CST next day
Singapore – 1:00 am SGT next day
Perth, Australia – 1:00 am AWST next day
Hong Kong – 1:00 am HKT next day
Seoul, South Korea – 2:00 am KST next day
Tokyo, Japan – 2:00 am JST next day
Adelaide, Australia – 3:30 am ACDT next day
Sydney, Australia – 4:00 am AEDT next day
Auckland, New Zealand – 6:00 am NZDT next day
For more on OSmacOS Monterey‌, make sure to check out our dedicated roundup and separate guide to Universal Control. For a complete overview of all of the features that are available in iOS 15, we also have a dedicated iOS 15 roundup.
Related Stories
Here's When You Can Download iOS 14.5 [Update: It's Out Now]
Update: iOS 14.5 is now available. Our full coverage: Apple Releases iOS 14.5 and iPadOS 14.5 With Apple Watch iPhone Unlocking, Dual-SIM 5G Support, Apple Maps Accident Crowdsourcing and Tons More How to Unlock Your iPhone With Your Apple Watch When Wearing a Mask Apple Releases watchOS 7.4 With iPhone Unlocking , Apple Fitness + AirPlay 2 Support Apple Releases macOS Big Sur 11.3 With M1 …
Here's When You Can Download macOS Monterey Today [Update: It's Out!]
Update 10:01 am: macOS Monterey is now rolling out for everyone, although it may take a few minutes to show up via Software Update. Apple's official public release of macOS Monterey is set to occur today (Monday, October 25), just a few days after Apple released the second release candidate to developers and a week after its "Unleashed" media event. Developers are busy putting the …
Here's When You Can Download iOS 15 and iPadOS 15 [Now Available]
Update: iOS 15 is now available for download. See our iOS 15 release announcement, and our iOS 15 Roundup for a full breakdown of new features. As announced at Apple's "California Streaming" media event on September 14, the public release of iOS 15 will be on Monday, September 20. iPadOS 15, watchOS 8, and tvOS 15 will be arriving on the same date, while a release date for macOS 12 Monterey …
When You Can Pre-Order the Apple Watch Series 7 in Every Time Zone
Pre-orders for the Apple Watch Series 7 will kick off on Friday, October 8 at 5 am Pacific Time, allowing customers to purchase any model in Apple's new 2021 Apple Watch lineup. Apple is planning to make the new devices available in more than 60 countries around the world simultaneously, so we've created a list of when pre-orders will kick off all around the world. Australia West -…
Reminder: New 24-Inch iMac, M1 iPad Pro, and New Apple TV 4K Available for Pre-Order Tomorrow
Apple today reminded customers that the brand-new redesigned 24-inch iMac, the M1-powered iPad Pro, and the updated, more powerful Apple TV 4K will be available for pre-order starting tomorrow, Friday, April 30, and will begin shipping in the second half of May. Subscribe to the MacRumors YouTube channel for more videos. In its Newsroom update, Apple did not disclose when the new devices …
M1 Ultra Mac Studio is 2 Pounds Heavier Than M1 Max Version Due to Thermal Differences
The Mac Studio comes in two varieties, one with the same M1 Max chip used in the 2021 MacBook Pro models and a second featuring an M1 Ultra chip, which is two interconnected M1 Max chips that operate as a single chip. Following yesterday's event, Apple's technical specifications for the Mac Studio went live, and there was a curiosity – the M1 Ultra version of the Mac Studio is a full two …
Popular Stories
Kuo: 2023 Mac Mini to Retain Same Design as Current Model
Apple's next-generation Mac mini will likely feature the same design as the current model, according to reputable analyst Ming-Chi Kuo. In a brief tweet, Kuo said that the refreshed Mac mini is likely to retain the same form factor as the current model, which is an aluminum unibody design that Apple has used for every new Mac mini since 2010. Earlier this week, Kuo said that the new Mac …
Kuo: Only iPhone 14 Pro Models to Get 'A16' Chip, Standard Models to Retain A15
Only the iPhone 14 Pro models will have the "A16" chip, while the standard iPhone 14 models will retain the A15 Bionic chip from the iPhone 13, according to insightful Apple analyst Ming-Chi Kuo. In a tweet, Kuo said that the 6.1-inch "iPhone 14 Pro" and the 6.7-inch "iPhone 14 Pro Max" will get the A16 chip, while the 6.1-inch "iPhone 14" and the 6.7-inch "iPhone 14 Max "will retain the …
Apple Not Planning to Launch Larger-Screened iMac
Apple has no plans to release a larger-screened iMac, according to a new report from 9to5Mac. Citing unspecified sources with knowledge of Apple's product pipeline, the site says that Apple will not be introducing a bigger iMac "in the near future." With the launch of the Mac Studio, Apple discontinued the Intel-based 27-inch iMac, creating some confusion about the future of the iMac line ….
Have We Seen the Last of the 27-inch iMac?
Immediately after Apple's "Peek performance" event on Tuesday in which it unveiled the Mac Studio and 27-inch Studio Display, Apple quietly discontinued the Intel-powered 27-inch iMac. This left some observers wondering whether we'll see a new larger iMac sooner or later, or if the existing 24-inch iMac is as big and as powerful as it gets for the foreseeable future. After unveiling the Mac …
MacBook Air and 'MacBook' With M2 Chips Slated for Launch Later This Year
Apple is working on the successor to the M1 chip, expected to be called the M2, and multiple rumors have already suggested that these chips are going to be used in machines that include a refreshed MacBook Air and a new version of the 13-inch MacBook Pro. A new report today from 9to5Mac once again reiterates these rumors, with the site claiming that Apple will introduce a MacBook Air and a …