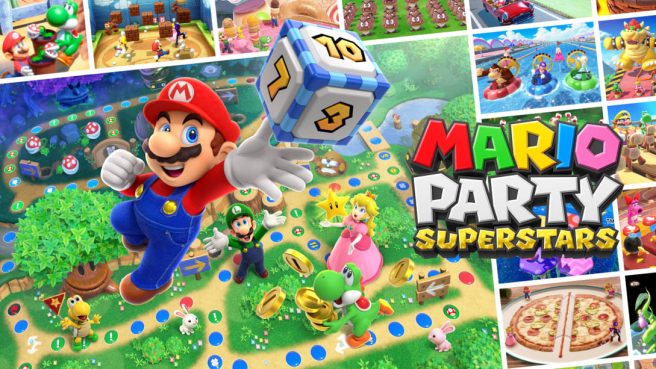 A new survey has some fans hoping that Mario Party Superstars could one day receive DLC.
In an ad spotted on YouTube, a question asks which game consumers would buy a downloadable content pack for. Hot Wheels Unleashed, Mario Kart 8 Deluxe, Animal Crossing: New Horizons, and Mario Party Superstars are all listed – along with "none of the above".
What's confusing – or interesting – about this is that out of the games listed, Mario Party Superstars is the only one without DLC currently. Hot Wheels Unleashed has a bunch of extra content, Mario Kart 8 Deluxe is getting its Booster Course Pass, and Animal Crossing: New Horizons has Happy Home Paradise.
As we always have to do with these sorts of things, we'll put out a warning that Nintendo has made no official announcements regarding DLC ​​plans for Mario Party Superstars. The survey could simply be a way to gauge interest in the possibility, but it being a mistake is not out of the question either.
With Super Mario Party – which was released in 2018 – many fans had hoped that Nintendo would offer DLC at some point. However, nothing ever materialized. The game did at least receive a notable update in April 2021which added online support for the Mario Party, Partner Party, and Free Play (Minigames) modes.
Source
Related