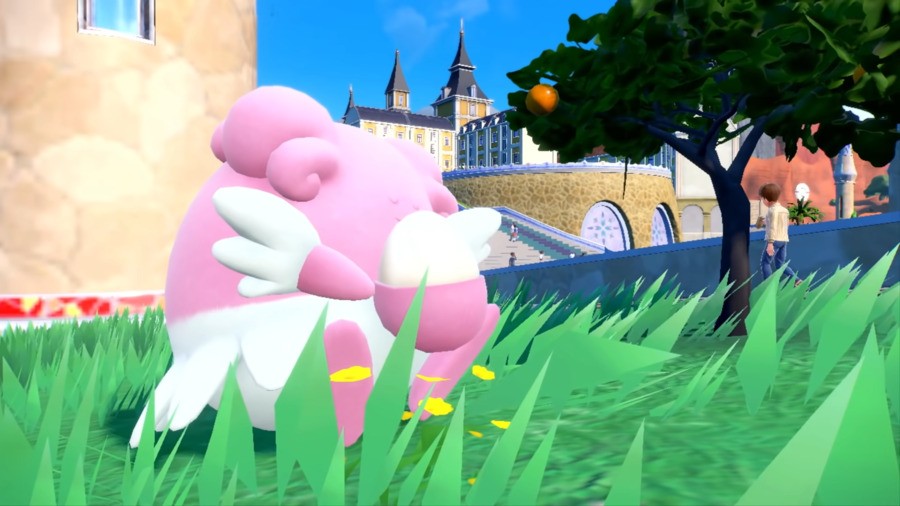 Last week saw the reveal of Pokémon's 9th Generation – Pokémon Scarlet and Pokémon Violet – for the Nintendo Switch.
We've found out a fair bit about these games since the initial reveal, but there's one detail a lot of trainers are still wondering about. While we know the game will be "open world" and battles will be similar to Pokémon Legends: Arceusit seems the method of catching Pokémon might return to the old "traditional" ways.
Eagle-eyed trainers have noticed how the official game site for Scarlet and Violet mention how you'll now be able to experience the "true joy" of the series by "battling against wild Pokémon in order to catch them". Here's the exact paragraph where this is mentioned:
"Various towns blend seamlessly into the wilderness with no borders. You'll be able to see the Pokémon of this region in the skies, in the seas, in the forests, on the streets — all over! You'll be able to experience the true joy of the Pokémon series — battling against wild Pokémon in order to catch them — now in an open-world game that players of any age can enjoy. "
It's raised a lot of discussions on social media. While some players were not fans of the new catching mechanics in Pokémon Legends: Arceus at first, many have grown to love them, and believe it's the only way forward for the series.
We also loved the new catching mechanics – praising them as "addictive" in our very own Nintendo Life review of Pokémon Legends: Arceus. How would you feel about the next mainline games returning to the old ways of catching Pokémon? Did you enjoy the new mechanics in the latest entry? Leave your thoughts down below.